Attention Members – Meter Changeouts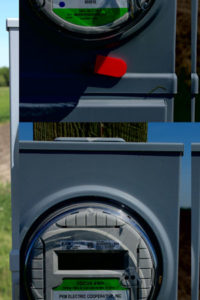 Allegiant Utility Services will be changing meters coming up this summer/fall in the Alvarado/Oslo/Warren Area and also the Robbin area east of Donaldson. Please contact PKM with any questions or concerns at 218-745-4711.
USIC Contracted for 811 Locates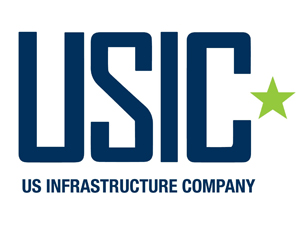 PKM Electric Cooperative has contracted USIC to do all of its 811 locates. Remember, before any digging project, such as planting trees this summer, you must call 811 at least two business days before digging to get utility lines marked and protect you from injury and expense. Safe digging is no accident. Visit www.call811.com for more information, or give us a call at PKM.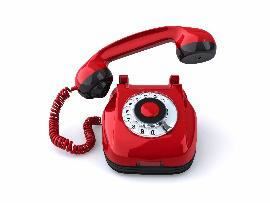 PKM has recently implemented a Phone Notification System (PNS) through CRC (Cooperative Response Center), our after-hours service. PNS will provide an efficient and inexpensive means of communicating with our membership for a variety of issues, including scheduled outages, when time allows and will also be used to contact members for past due bills.
COVID-19 NOTICE
Your team at PKM Electric Cooperative, Inc., is committed to serving you through any difficult time. As our region fights to prevent the spread of coronavirus our office doors will remain locked until further notice. We are still working and our dedication to service will not change.
Our staff is implementing a response plan that includes social distancing, frequent hand-washing, surface sanitizing and remaining home when ill. Electricity is a critical, 24/7 component of your everyday life. We will remain vigilant in monitoring the situation and keeping our workplace safe and functional so that you can do the same at your homes, farms and businesses. Thank you for your patience and understanding. If you have any questions about your electric service, please call 1-800-552-7366 or 218-745-4711.
Energy Assistance Program

Energy Assistance Agencies in PKM's service territory:
Northwest Community Action (NWCA) Badger, MN – 218-528-3258 or 1-800-568-5329
Tri-Valley Opportunity Council in Crookston, MN – 218-281-9080 or 1-866-264-3729
Click here to learn more about the Energy Assistance Program
NEED TO REPORT A POWER OUTAGE?
P.K.M. Electric Cooperative, Inc. provides power to 3,992 members.
This institution is an equal opportunity provider and employer.
Total Consumers: 3,992
Wholesale Power Source: Minnkota Power Co-op, Inc.
Employees: 17
Date System Organized: 1940
Miles of Line Overhead: 1,628
Miles of Line Underground: 670
Date Energized: 1941
Total Plant Investment: $40,620,654.71
Board Meetings: Last Tuesday, Monthly
Counties Served: Kittson, Marshall & Polk
Minnesota Legislative Districts Served: 1A, 1B
ELECTRICITY POWERS OUR LIVES.
Even though we cannot touch or see it, electricity is always there
Even though we cannot touch or see it, electricity is always there ready to make our lives a little easier whether we are using it to wash dishes, dry grain or do our taxes on the computer. But because electricity and its millions of uses are such a prevalent in our daily lives, it is sometimes hard to gauge exactly how much of it we use.
LEARN MORE
The Touchstone Energy Cooperative Advantage
Touchstone Energy Cooperatives represents a nationwide network of more than 750 local, member-owned electric co-ops dedicated to providing members with safe, reliable and affordable electricity across 46 states.
DON'T HESITATE TO CONTACT US,
WE WOULD LOVE TO HEAR FROM YOU.