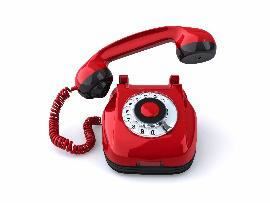 PKM has recently implemented a Phone Notification System (PNS) through CRC (Cooperative Response Center), our after-hours service. PNS will provide an efficient and inexpensive means of communicating with our membership for a variety of issues, including scheduled outages, when time allows and will also be used to contact members for past due bills.
P.K.M. Electric Cooperative offers member/owners a variety of payment options.
In person
You can visit us at our office located in Warren, Minnesota at 406 North Minnesota Street or utilize our drop-box located outside our building during non-business hours.
We enjoy the conversation with our member/owners!
By mail
Send the payment in the envelope provided with your monthly statement to P.K.M. Electric Cooperative, Inc. P.O. Box 108 Warren, Minnesota 56762.
ACH (automated clearing house)
A monthly bank draft directly from your checking or savings account taken on the 10th of every month (following business day if the 10th falls on the weekend) at no fee.
You will continue to receive your monthly statement showing how much will be taken from your bank account, but you don't have to worry about getting your payment to us in time.
This has become very popular now that the AMI system is reading your meter(s) for you. ​
SmartHub
SmartHub provides a safe and secure environment for bill payments and transactions between your cooperative and your financial institution.
Convenient account access where you can manage payments, notify customer service of account and service issues, check your usage and receive complimentary emails from P.K.M. Electric Cooperative when your bill has been calculated or other bill related alerts.
Visit https://pkmcoop.smarthub.coop/Login.html to register!
Please click here to learn lots more about SmartHub!
​Payment Due Date
Our billing cycle is calendar month.  The AMI system will read the meters on the 1st of every month and the bills will be mailed out a few days later; you should expect your bill about the 5th of the month.  The due date is the 15th on every month.  All ACH members will still have their payment drafted from their bank account on the 10th of the month.  Payments must be postmarked by the due date to avoid late fees or other charges.  A late fee will be applied to your account based on the account balance if balance is not paid in full.  If your account falls into arrears, the collection fee is $50.00, reconnect fees are $100.00 ($250.00 if after hours).  Please call us immediately if you are unable to pay your bill by the due date.  We will do our best to work with you.
Budget Billing
The Budget Payment Plan is offered as another option in paying your electric bill. This program was implemented to make paying your electric bill easier and avoid the high winter months getting you behind! It does not reflect your actual bill. What this means is you will be able to avoid paying those high winter electric bills by paying one standard amount all year long.   In July, P.K.M. Electric will reevaluate budget amounts to determine if they need to be increased or decreased.  This process is referred to as Reconciliation month.   Once a year in May your budget payment amount will be trued up to what your bills would have been. In some cases you may have a credit coming or it may be a balance due. Once you sign up for the Budget Pay Plan you must make the monthly payment amount in order to stay in the plan. If you become delinquent you will go back to the regular method of being billed.
Vacation Billing
If you plan to be gone during the winter months or any other time of the year, let us know and we will compute a vacation bill.  The usage will be estimated during your absence and then commuted.  This bill can be paid in advance or sent in monthly from your vacation destination.