USIC Contracted for 811 Locates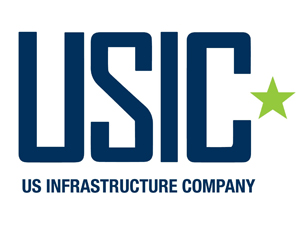 PKM Electric Cooperative has contracted USIC to do all of its 811 locates. Remember, before any digging project, such as planting trees this summer, you must call 811 at least two business days before digging to get utility lines marked and protect you from injury and expense. Safe digging is no accident. Visit www.call811.com for more information, or give us a call at PKM.
Homeowners throughout Minnesota are responsible for notifying GSOC of their proposed excavations so that GSOC can notify participating facility operators with underground facilities in proximity to the proposed excavation site. Homeowners can communicate with Gopher State One Call in two different methods: by clicking here to visit the GSOC website and submit dig information, or by calling 811 and speaking to a GSOC representative.
GSOC reminds you that anyone excavating in Minnesota must have their own one-call ticket. If you are a sub-contractor and you are excavating protect yourself and your company by obtaining your own one call ticket. The general contractor's ticket does not necessarily apply to anyone except them.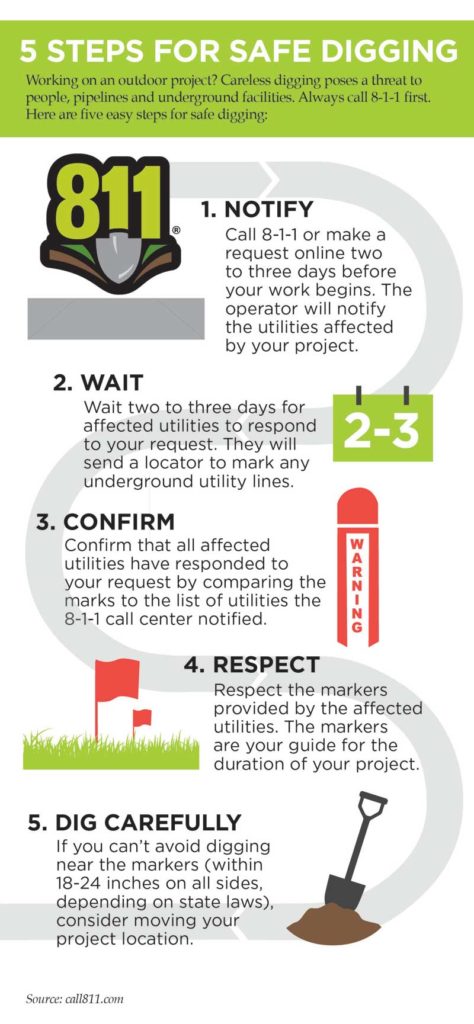 If you are a contractor doing work for a homeowner, it is your responsibility (NOT the homeowners) to contact GSOC and obtain a one call ticket. Do not put this burden on the homeowner. Planning for your excavation GSOC wants you as the excavator to have a very safe and successful excavation process. We suggest that you break your excavation down into multiple tickets if that makes it easier either for you to describe the work, or for the locator to find your excavation site. For example, we would suggest you follow the following guidelines:
Always use white markings to define the entire area where your excavation will occur. Include an area of safety margin within the area delineated by white markings. If after you start digging you determine that your excavation will need to move beyond the original white paint area, submit a new ticket for the expanded area.  Limit your ticket to a contiguous dig area. We recognize it may be faster to try to include two different dig areas on one ticket, but it makes a more difficult job for the locator. We suggest even if the projects are related or part of the same job, break them down into separate tickets.
Use common sense when defining your excavation area. Even if it is a contiguous single project, a ticket covering 10 miles, or 250 trees, or 200 signposts is not a good idea. You want to help the facility operator know where you will be digging. Make the job easier by using white markings and breaking down the work area into parts that will be more understandable. Also, think about the facility operator's work schedule as well. If the work will happen in stages, stage your tickets so that your marks will be fresh when you enter an area.
Remember you can contact GSOC up to 14 calendar days in advance.
Don't Ignore! Call 811